One of the world's largest private equity investment firms, Blackstone wants to splash some cash and purchase Crown Resorts for over $6 billion. Whether or not Blackstone buys Crown Resorts, Australians will always be able to bet online at Woo Casino.
Crown Resorts has come out publicly about the investment firm's offer, which sent Crown's shares skyrocketing 20%.
Blackstone is willing to pay $9.16 per share which is currently 20% over the share price as of trading week close on Friday.
The deal is far from done. It will only go ahead following Blackstone conducting due diligence, their ability to secure loans, approval by Blackstone's committee, and crucially only if Blackstone can secure a gambling license for all of Crown's properties.
Blackstone May Be Crown Resorts' Saviour
If Blackstone buys up Crown Resorts it could wash away the scandal surrounding the Australian operator. The scandal is largely concerning James Packer and his staff, with them out of the picture, Crown's image of a professional operator could be re-instated.
Crown Resorts is still under fire after government investigations have accused the company of failing to stop money laundering. The government report recommended Crown Resorts lose its gambling license and caused heads to rolls with senior managers leaving.
In the state of Victoria and Western Australia where two of their casinos are located, the authorities are still deciding if they should follow the government report's recommendations and deny Crown their gambling license. At their new property in Sydney, Crown is yet to receive their license.
Despite the controversy, Blackstone still views Crown Resorts as a sharp investment. Crown is in a strong financial position and benefits from a gambling crazy local population combined with close ties to the Asian market.
This is not the first time an American company has attempted to snap up the Aussie company. In 2019 Wynn was interested in buying Crown resorts for $7 billion but the deal fell through after Crown leaked the deal prematurely.
Blackstone Views Gambling As A Smart Investment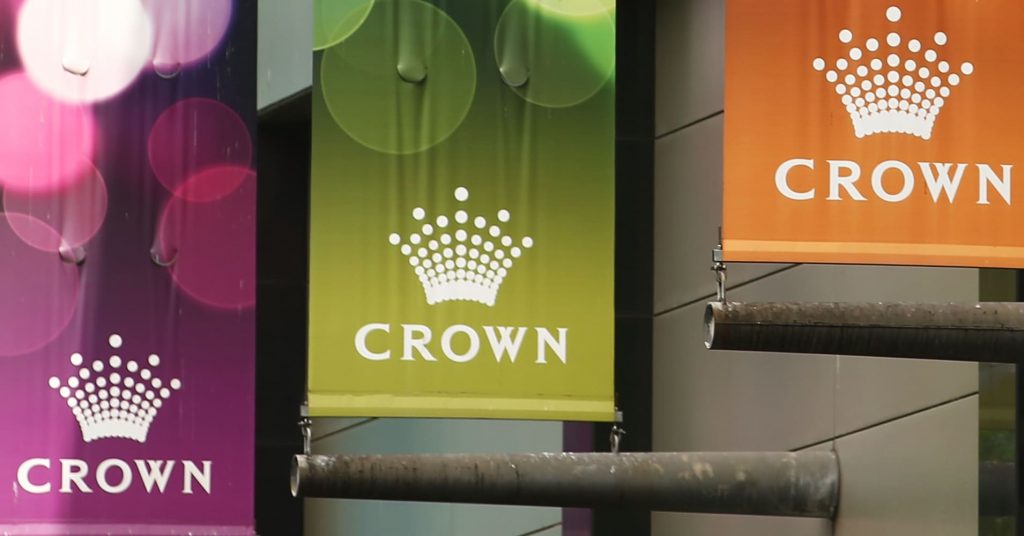 Blackstone is already a big-time investor in the gambling market and currently has a 10% stake in Crown Resorts which puts them second behind James Packer. Blackstone purchased its Crown shares last year.
Blackstone is a heavy investor in Las Vegas casinos. They have a controlling stake of the Cosmopolitan Las Vegas, own the land and building of the Bellagio, and are part owners of the real estate of Mandalay Bay and MGM Grand.
There are rumors that other investment firms and international gambling operators are interested in purchasing Crown Resorts. Blackstone, known for being a savvy investment firm looks to be swooping in first in an effort to beat out competitors. Industry insiders believe an American gambling operator will also table a bid in the coming weeks.
Crown Resorts is playing the Blackstone bid close to its chest. They said they have no opinion on the offer yet and will soon start analyzing the details before making a decision.